Quinta-feira, 27 de Março de 2008
   É já no próximo mês que irá surgir o tão falado update do
Team Fortress 2
que irá introduzir uma nova arma para o
Médico
e o novo modo de jogo
Payload
, com o novo mapa
Goldrush
, que caso nao se lembrem, tem de escoltar um
Mine Car
até à base do adversário.
   Anunciado também foi o filme
"Meet The Scout
", para grande alegria minha e do mundo internatico em geral, tendo em consideração a qualidade dos anteriores.
Adeptus Musicalis: Ken Ishii - Let It Al Ride
Estadus Psicologicus:
Quinta-feira, 20 de Março de 2008
Adeptus Musicalis: Ken Ishii - Future is What We Are
Estadus Psicologicus:
Quinta-feira, 14 de Fevereiro de 2008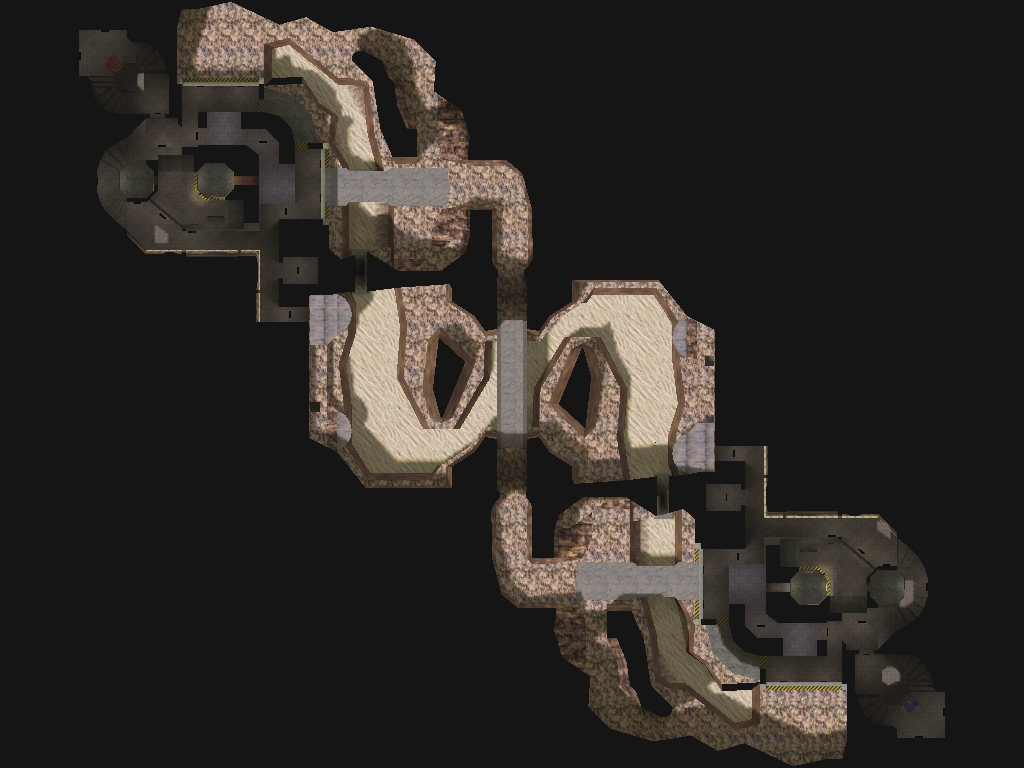 Alegrem-se os veteranos de
TFC
, o
update
de hoje/amanhã no
STEAM
vai trazer algumas novidades interessantes. O
changelog
completo:
Team Fortress 2

Badlands released

Changes to Dustbowl


Added a new access point to the stage2 attacker gates (drop-down left from spawn), allowing attackers a way to reach the left route without being subjected to the spam and sentry gun fire

Fixed a gap in stage 3, cap 1 that allowed a player with to wiggle above the "ceiling" clip

Fixed a gap behind stage 1, cap 1 house

Fixed a high perch on stage1 cap1 house roof

Fixed a perch offering view of nodraw textures and the skybox (stage1 cap2 rock barrier)

Fixed a few places where rockets/demoman pipes could pass through non-solid models

Sealed up a gap over stage1 lower startgate

Clipped off tall windows in stage 3 to prevent sentry guns from behind built behind them

Changes to Capture the Flag Well


Fixed trains not starting on map spawn

Removed cap association from red spawns that were spamming console

Changes to Granary


Removed spawn timing advantage from the middle (from -3 to 0)

Fixed several model perch exploits (red, blue cp1 gate and blue cp2 gate pipe)

Fixed a few places where players could get stuck between containers and silos

Adjusted playerclips on red container that made it appear like players were floating

Added a small delay (200 ms) before a zoomed sniper shot can get a critical hit

Added server side convar mp_fadetoblack. Same functionality as Counter-Strike, used mainly during in-person tournaments and LAN events

Added flamethrower "sizzle" sound when the Pyro is hitting a target

Updated explosion debris to be a bit darker

Fixed idle players not being kicked from the server if mp_allowspectators was set to 0

Added ctf_well to the default mapcycle.txt file

Added ctf_well to the default motd.txt file

Fixed floor tile material type

Fixed some weapon damage info missing from TF2 game stats

Made some small changes to the Demoman viewmodel that were causing performance problems

Added exec'ing a .cfg file on the client when you select a class to play.

Added a new timer to the HUD to show the value of mp_timelimit. This is useful if you're playing a timed match on 2Fort, where you only set a timelimit on the server and no other win conditions.

Added server log entry for buildings destroyed by their owner

Fixed sentry gun shadows being clipped

Updated glass material
   Até me escorre um lágrima pelo rosto abaixo, não só de nostalgia mas porque não vou ter qualquer tipo de tempo para o testar...
Adeptus Musicalis: Bear McCreary - Allegro
Quarta-feira, 23 de Janeiro de 2008
   Algums novidades do que vem por aí para o fantástico
TF2
. Já sabiamos do
remake
do
Badlands
e dos
achievements
com a classe
Medic
. Mas
como reportado no

blog

da PC Gamer
, podem contar com um mapa novo e estilo de jogo.
Goldrush
, onde teremos de escoltar um carro de minas até à base enimiga.
   Mas a novidade mais espantástica é que ao serem cumpridos os novos
achievements
das diversas classes, vamos desbloquear armas novas para os nossos personagens! Estas armas vão substituir as
default
e podem contar para estreia um novo raio curativo para o médico que dá permanentemente
+100%
de energia a um colega de equipa.
   A ver vamos como vai ficar o equilibrio do jogo. Mas uma coisa é certa, tal como o
TFC
, o
TF2
é dos melhores
€uros
alguma vez gastos num jogo para
PC
.
  Findo com
uma lição importante via

Penny Arcade
.
Adeptus Musicalis: Bear McCreary - The Card Game
Estadus Psicologicus:
Segunda-feira, 7 de Janeiro de 2008
   Se era hilariante na sua versão nativa inglesa, agora é de ir às lágrimas:
Adeptus Musicalis: Astral Projection - Ambient Galaxy
Estadus Psicologicus: